I got the school kit to work with this month. Its the Show and Tell line by WRMK and I love it. The colors are really fun. I love the purple in it! I was able to scrap last year's first day of school photos and it made me a little excited for this year to start! I'm still going to miss summer though! Only a few days left.
Anyway, here are my sneaks of my first 3 projects: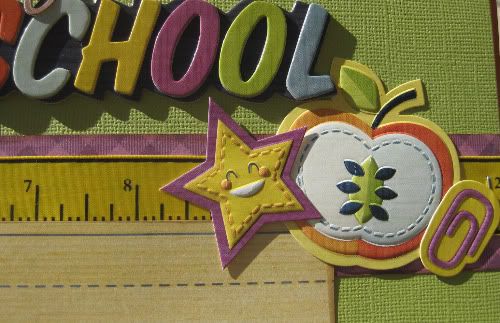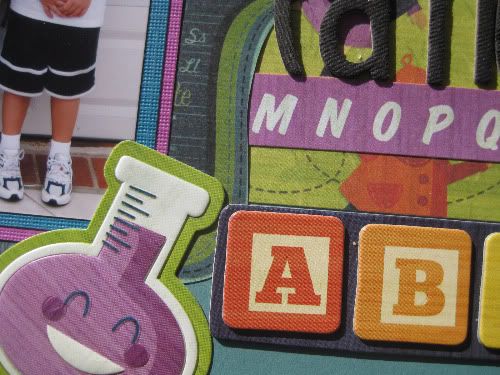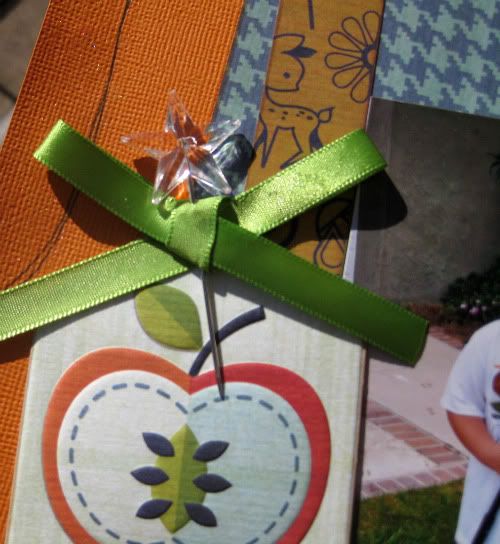 The rest will be revealed on the 1st.