This is a really fun kit! I love the colors and patterns. I have made 6 layouts so far and 1 card. Here are the layouts! I didn't take a picture of the card yet.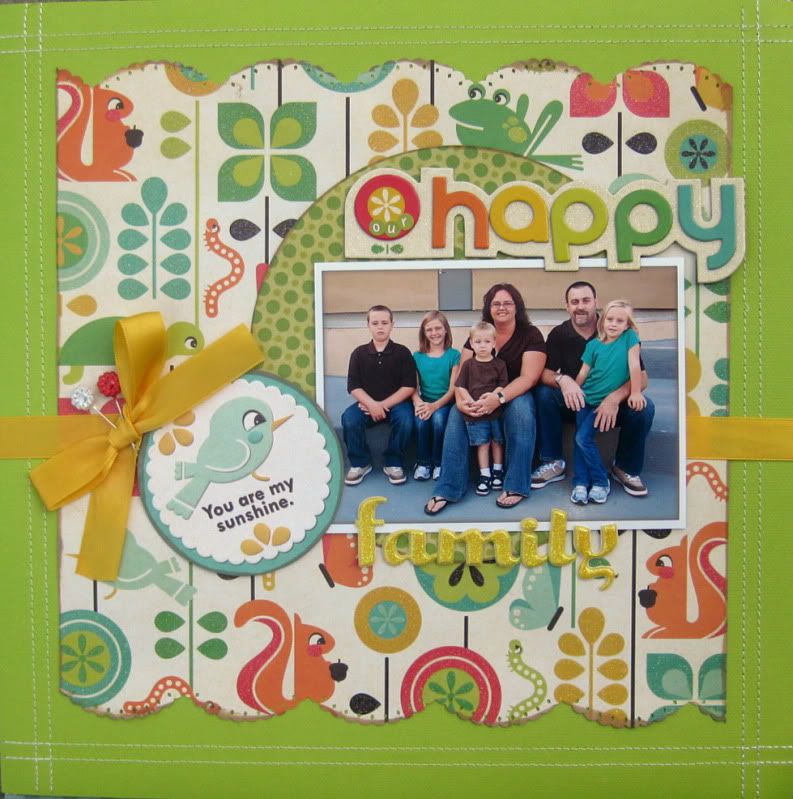 A recent picture of my family, taken June 2010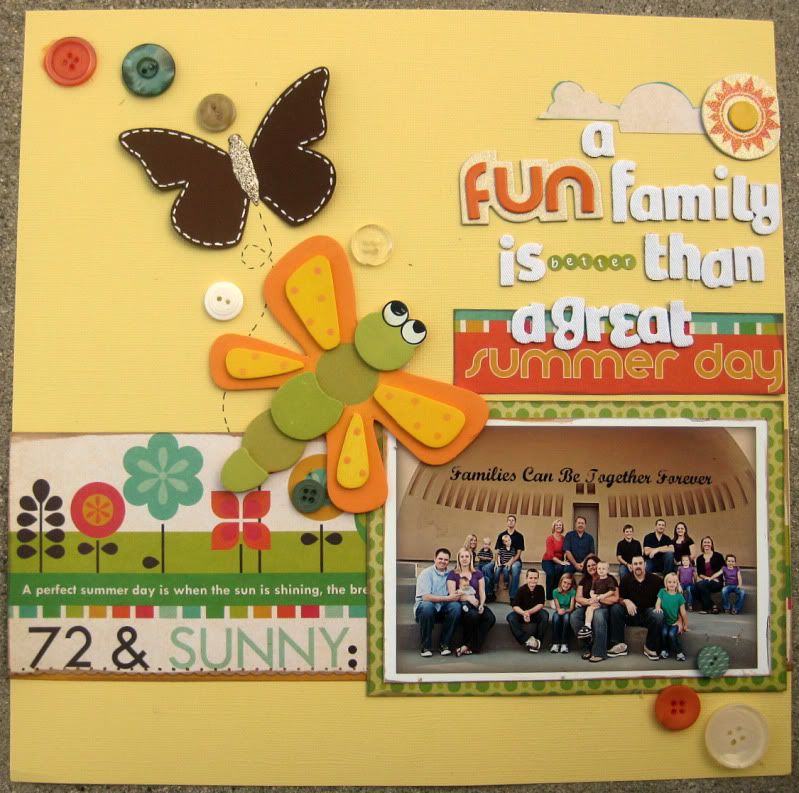 All of my family, my parents, my siblings, the in laws, and all the cousins. This is taken the same day as my family picture above. I added the butterfly from my stash, the stickles, and the Thickers.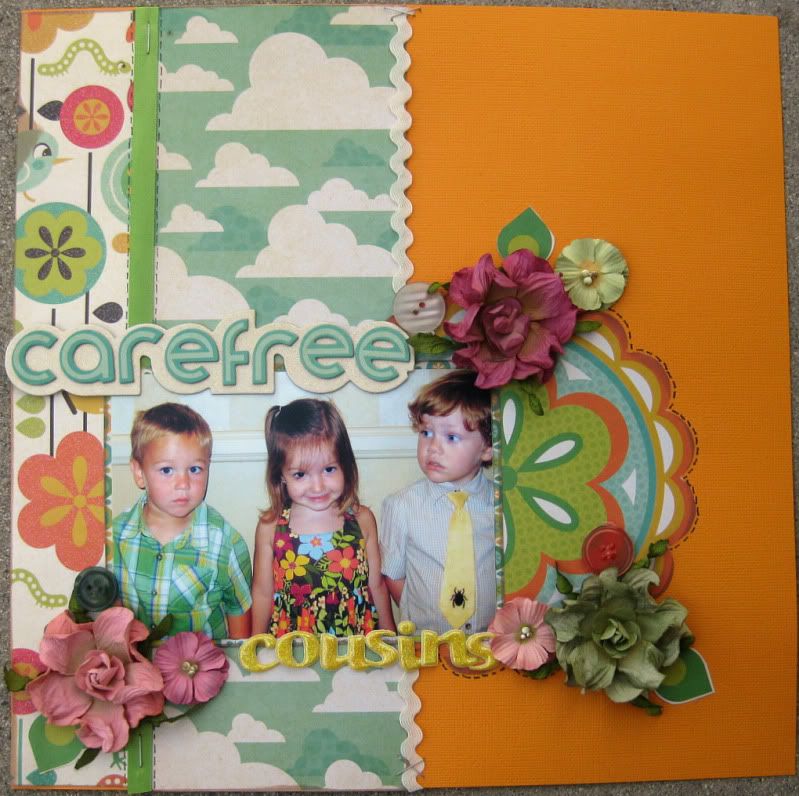 These 3 were born within 10 days of each other. Wade was the first on 5/15, then Eli on 5/21, then Abby on 5/25. We have so many pics of them all together. This is just another try at getting 3 three year olds to all smile and look at the camera at the same time! Wade, then Abby, then Eli in the picture.
I added some Prima's from my stash as well as Glimmer Mist, scraps of Bella Blvd All Inclusive, and Stickles on a few of these next layouts. Heree is the first one: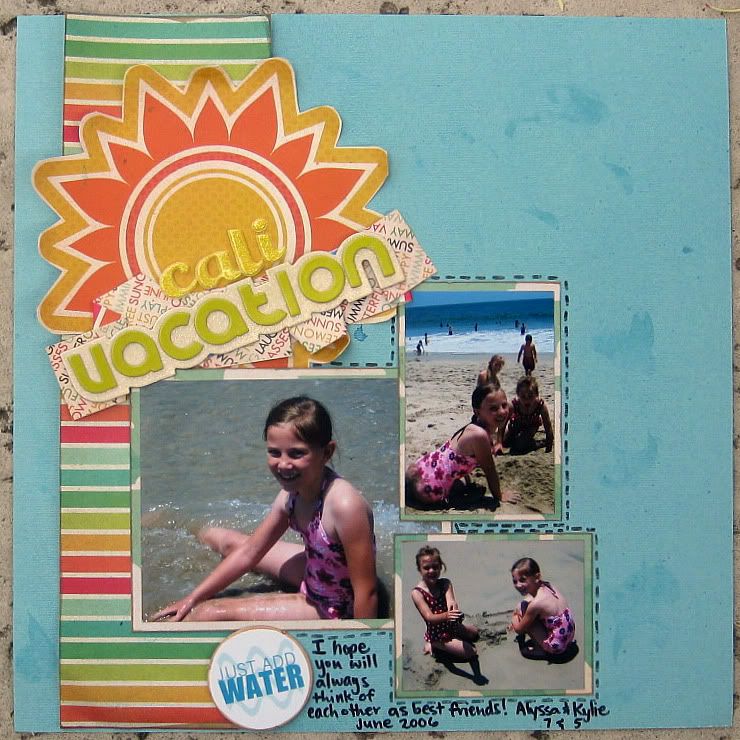 Cali Vacation- my niece and Kylie at the beach in 2006.
Then some pics from the same day at the beach featuring Wes mostly.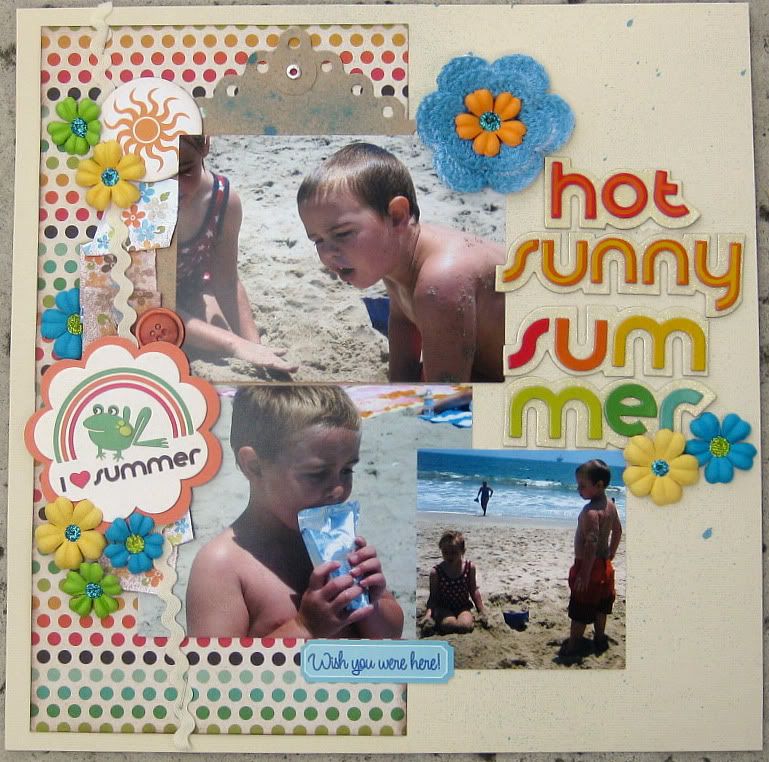 Tip-If your title is too long for the place you want it to go, cut it!
And, these pics are from a birthday party in the early 80s. I'm in one of the pics and still keep in touch with most of these people. It was my brother's party. If you go to the gallery and click on the layout, check out the clothes. Cracks me up! The little boy in the vest and glasses is a very wealthy business owner now!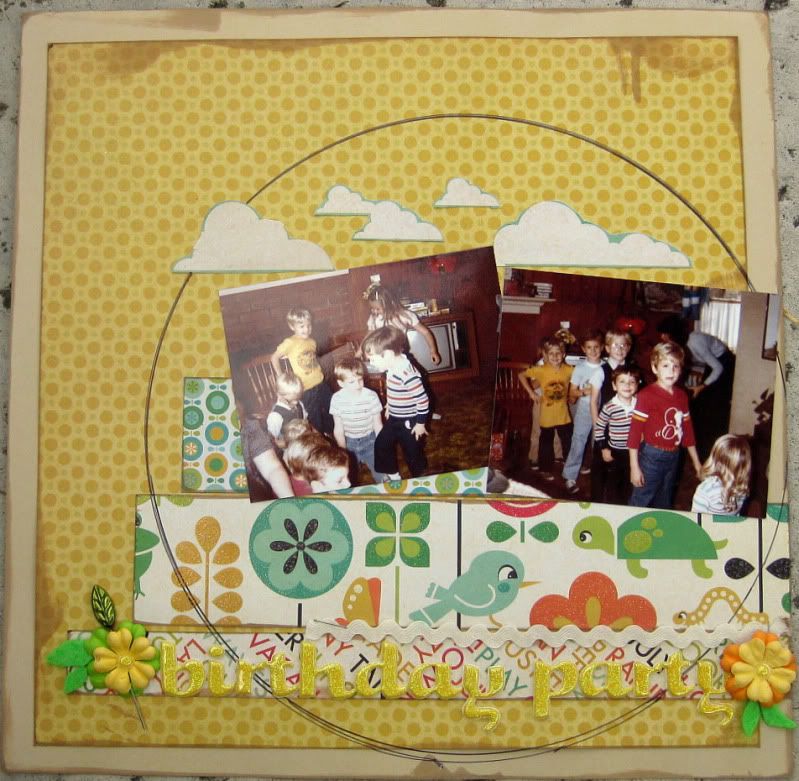 TIP:Use the felt that your stick pins come on to cut leaves for your layouts!
Such a great kit! I hope you love yours as much as I loved mine!