I loved the Old Glory kit from Scrapbookdeals4u.com this month. Anything Americana is so fun to play with around the 4th of July and this kit was just that! Even though I didn't scrap actual pictures of parades and fireworks, this kit still worked with other pages and topics.
Here is what I created:
I went to Payton's class when they celebrated Dr. Seuss' birthday in March. This is a picture from that event. I misted the cardstock with a red mist in my stash. I pinked the edges of the 6x6 paper with some old deco scissors! I cut one of the journaling cards into 2 pieces to go on the top and bottom of the photo. Then those stars. . . they are misted with several colors, sprinkled with fine glitter and topped with Glossy accents. Here is a close up-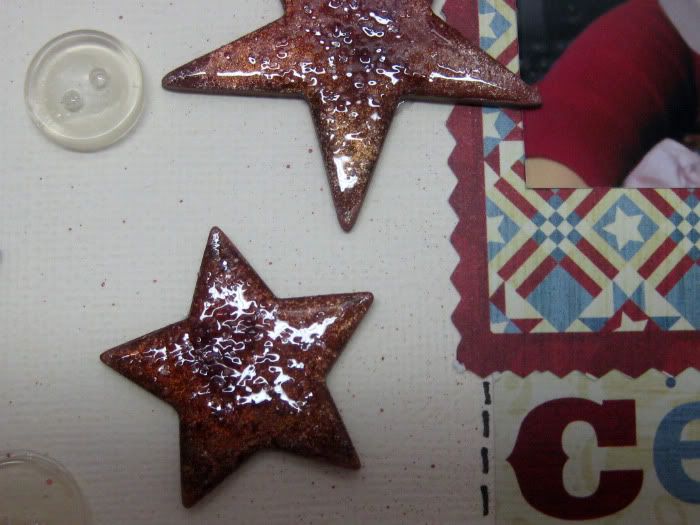 A recent school picture of my older boy, Wes.
I just love all the banners people have been using on layouts lately. I thought I would try one out myself. I added the buttons and heart gems from my stash. The beige ribbon is from my stash too.
Picture of Weston's first baseball team on opening day this year. Is there anything more Americana than baseball?
A rather old picture of dh's side of the family. Added those Maya Road ribbon slides and the Jenni Bowlin journaling spot from my stash.
So actually, none of these are 4th of July pictures!
I do have one more layout and it is from the 4th. I'll post it in a new post.