This kit is so beautiful and so much fun to play with. The patterns can be a little tricky, but with some planning and consideration, the layouts turn out beautifully! All the embellishments are great too! I have almost used my entire kit up with these 6 layouts!
This is Weston with a typical 1st grade mouth, full of holes! He often does not want his picture taken. I try to suprise him with the camera. The pic on the right is one of those surprise pics. I think its from the end of summer and he is sporting a nice swimmers tan! I love the black ric rac in the kit!
Here is Wade with the 3D glasses from a Toy Story movie. Lots of Glimmer Mist on the die-cut round paper and the cream paper under the ribbon.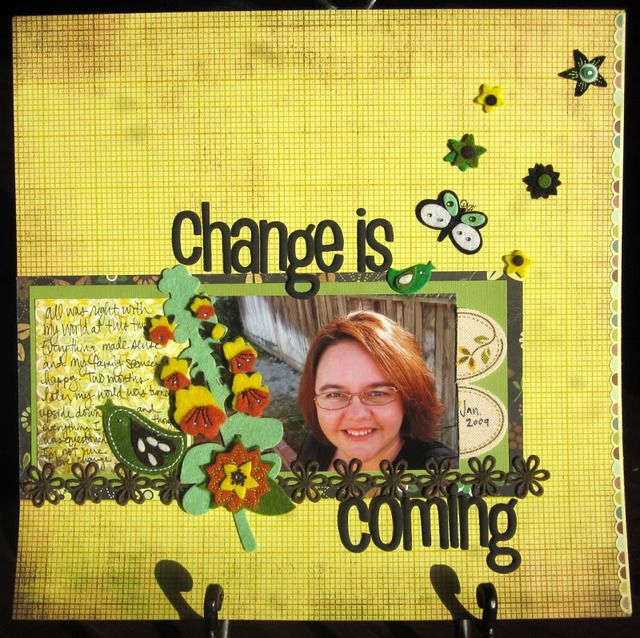 A fairly recent picture of me with some personal journaling. Kylie wanted me to explain it to her, and I couldn't. She just doesn't need to know all the grown up details yet. Don't you just love the BG woolies?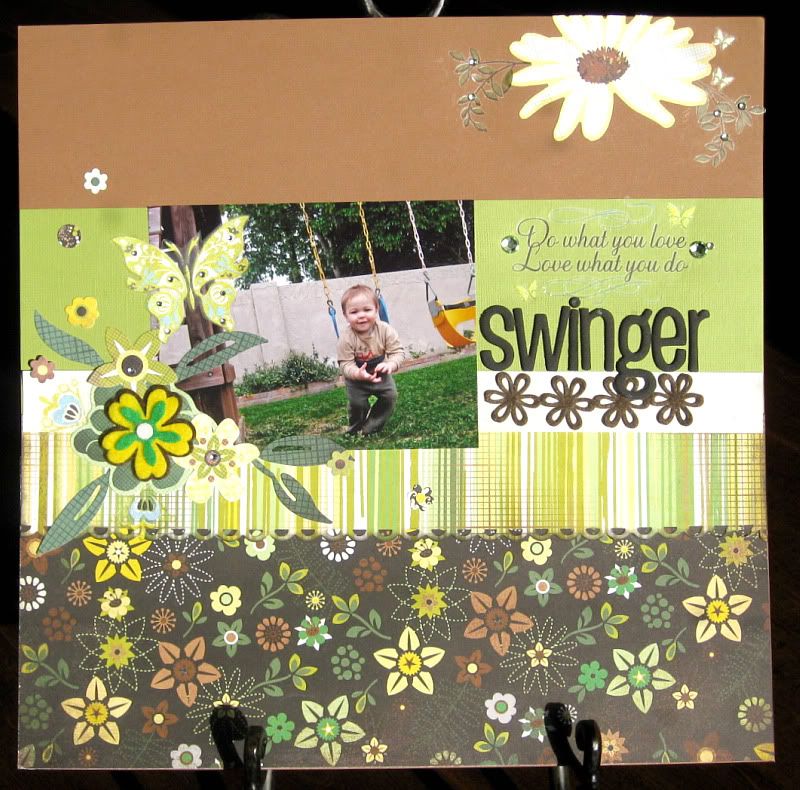 Wade on our backyard swing set that we had to leave at our old house. This layout made all my kids sad! They miss their old backyard. Something interesting about this layout-I was trying to get that butterfly rubon to stick down to the photo and it just wouldn't stick. It has glitter in the rubon (SO PRETTY), but the slick photo didn't have enough grab. I think it would have stuck to paper ok, but I wanted it on the photo. Instead of rubbing until my fingers fell off, I decided to trim around the butterfly. I adhered it like a transparency rather that a rubon! I don't think you can even really tell either. So there is my little hint! If your rub-on won't rub-on, use it like a transparency piece!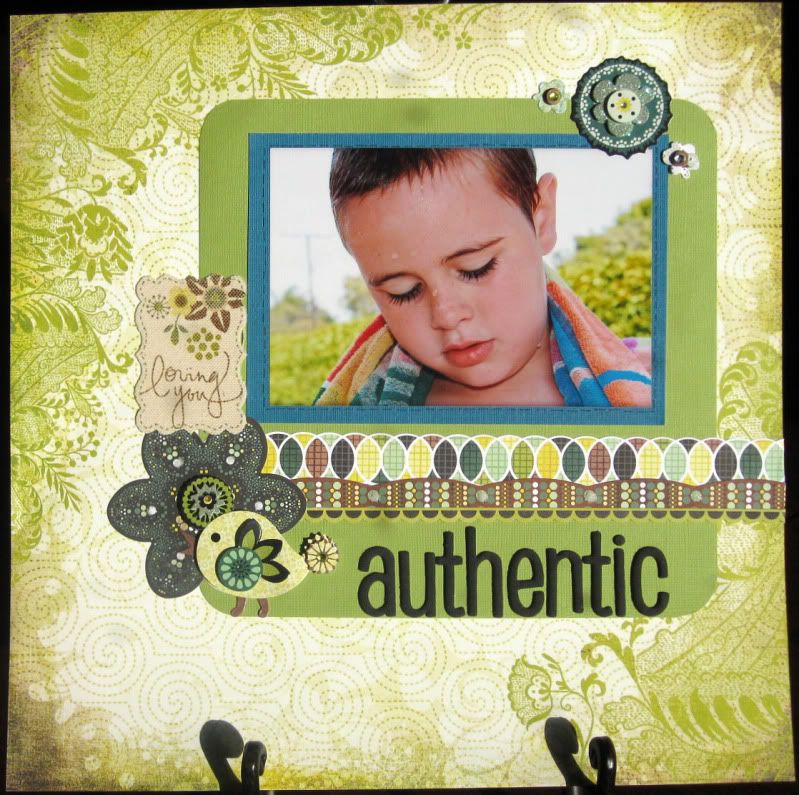 This is a pic I took with my dad's dSLR in the summer. I love this pic! Its Wes on his b-day at my mom's swimming pool.
These pics are from when Steve and I went to Chicago last spring for a medical billing conference. One night we went to Wrigley Field for a game. Steve was in heaven. I still plan on journaling on this one. The edges of the pp are torn and folded back. The dark spots on the layout are because I took this pic when it had rained and their were water drops on my windows. I was trying to use the sunshine that we had between storms and this one ended up looking a little spotted. The spots are not there in real life!
So, there you go. There are my layouts with the Origins kit. Such a pretty kit, and yet I made almost all boy layouts! What will you make with your kit?