Tomorrow is so busy for me that I thought I would upload these tonight.
This is a really cute kit. Lots of fun papers and bright colors. It is perfect for me and the ages of my kids. I loved working with this line!
Here is what I have made for this month.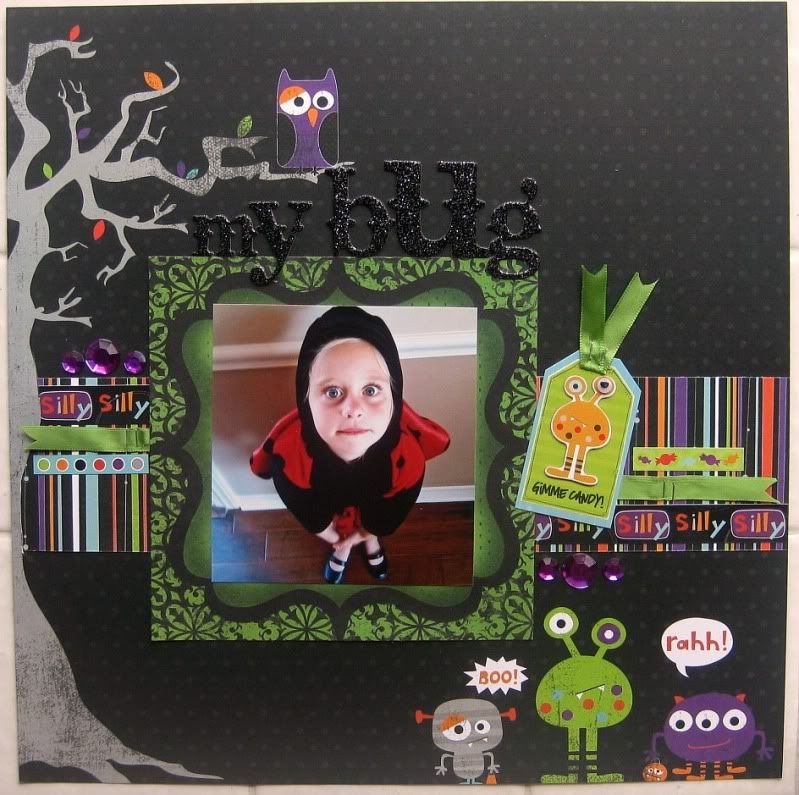 Payton, last year. She was a lady bug and I took this picture with my phone. The black letters and purple gems are from my stash and the green paper behind her is from an October kit last year. Everything else from the kit.
You already saw this one. This was Kylie last year as a cow girl with a water gun in her pocket! That black and white flower is made from one of the new Bo Bunny wraps. It is made with that same tecnique that Ly showed on her card video. The only thing added from my stash is the baker's twine.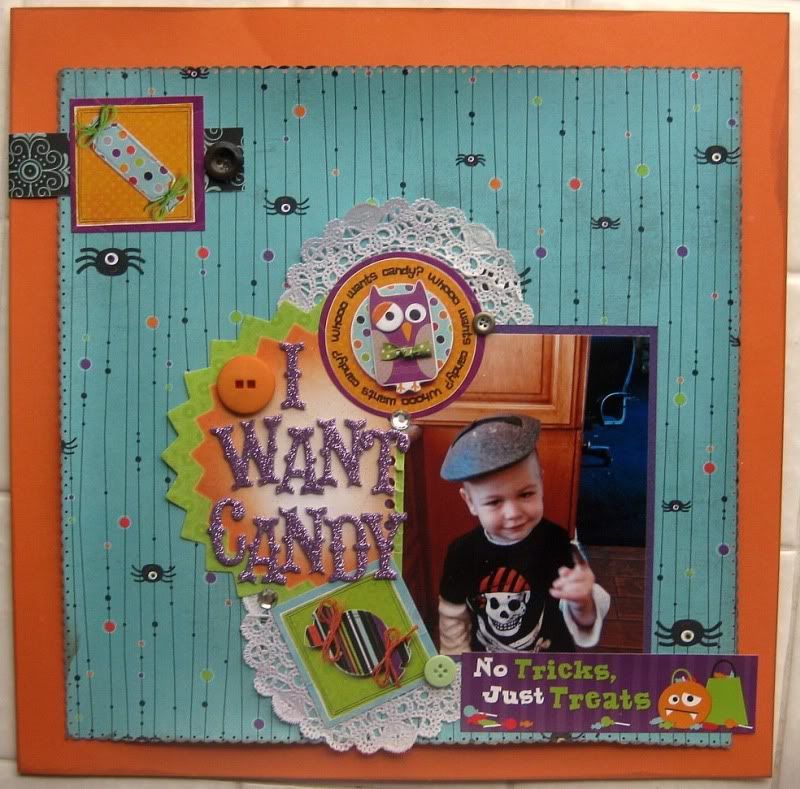 And here is Wade, also last year, with a knee pad on his head for a hat. Lol. He saw this page and asked me if he could wear that shirt. This one has lots of Glimmer Mist on it and looks so sparkly in real life. The doilies are from my stash. I think the buttons are from my stash too, but I really don't remember, lol. My desk got pretty messy as I was working!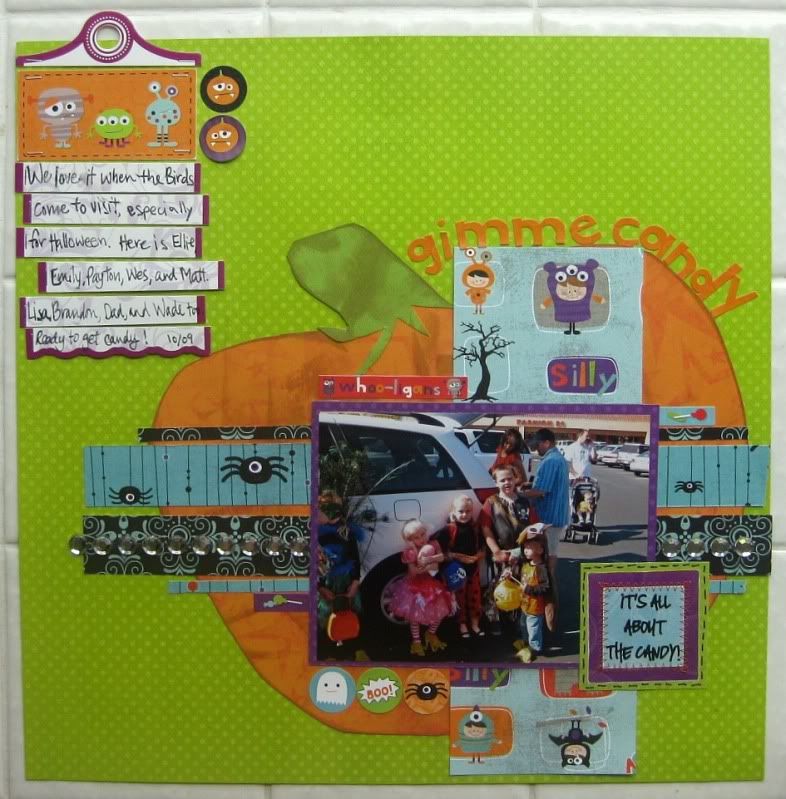 These are some of my kids and some of their cousins getting ready to trick or treat in the neighborhood shopping center. I used some of the packaging for the journaling strips.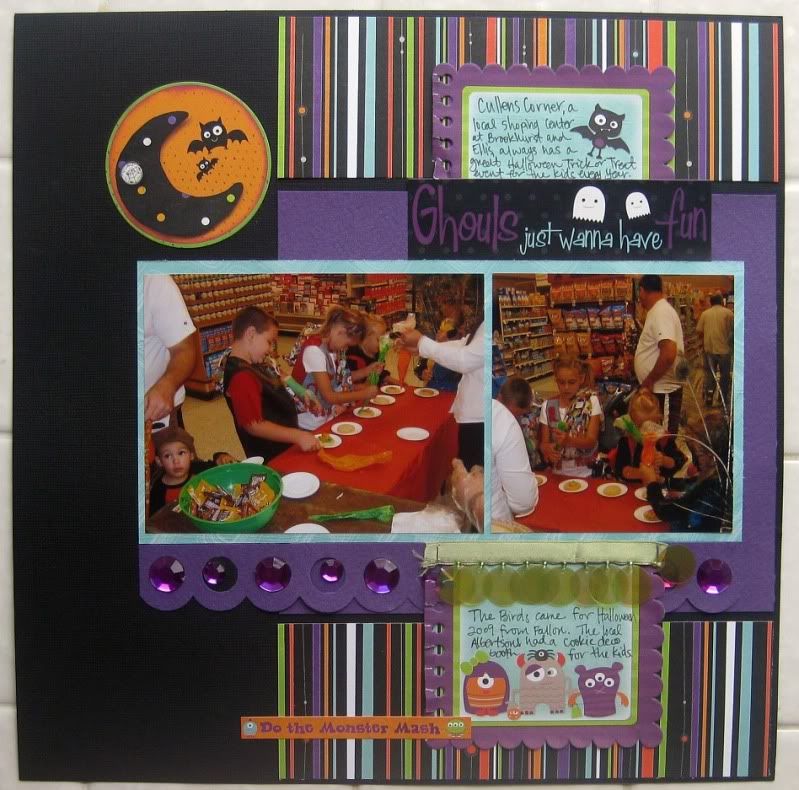 Cousins making cookies on the trick or treat shopping trip. The round circle is from last year's kit and the gems are from my stash. I cut one of the journaling papers in half to be on top and bottom of the photos.
Lastly, I used one sheet of the pattern paper to make this banner. I punched a tiny edge of cardstock for the bottom of each card then strung them together on one piece of baker's twine. So simple and I love it.
I even have another layout that I haven't taken a picture of yet. This kit is so easy to use and you can make so much with it! I loved it. (I love every kit!
)
If you aren't a kit subber yet, you should be! Check out the details on subbing here:
http://www.scrapbookdaisies.net/shop/